Are you or your group ready for a real challenge?
Are you looking for an experience Full of adventure, fun, and quote "unique". Well choosing from ( In order of challenge and difficulty ) the Supreme, Epic or Extreme you will not be disappointed.
Minimum age : Over 18 on all options.
Locations
Supreme and Epic – Yorkshire
Extreme – Yorkshire or North Wales
Supreme – Yorkshire only
You will be taken on a journey where you begin high up on the flanks of Kingsdale Valley in Yorkshire and enter back into the real world lower down in the valley out of Kingsdale Master Cave . What a journey this will be, crawling along the entrance passage ( not flat out ) which brings you to the first of 6 underground abseils down waterfalls then eventually entering one of the most famous underground stream ways in the UK ( Kingsdale Master Cave ) After making our way along the meter cave until the cave becomes impassable a short climb up takes us to more caving until we exit back out into the real world. Phew, it is exciting just talking about this trip.
This is not a journey for the those who are fearful of water, heights and low spaces. This is a cave trip like no other as you are only going one way down from the top and out the bottom. Normally a cave savoured by cavers this trip gives you access to
The costs are higher than all other trips as we require two fully qualified cave instructors and a maximum of 3 customers
Ratio and costs per person – Over 18 only
1 person £250
2 people £300
3 people £350
Previous experience : None but a reasonable level of fitness, please enquire and discuss with me is the best option.
Equipment : All specialist Equipment is supplied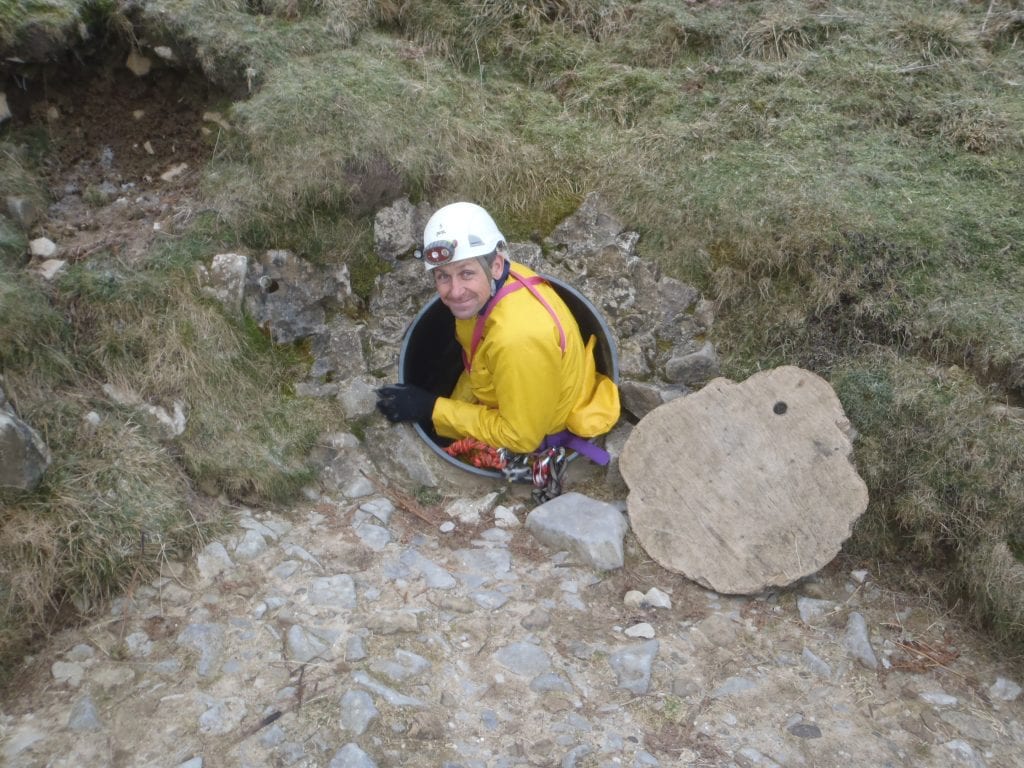 Epic and Extreme
A Vertical Cave Adventure to remember and one to tell all your friends and family about
Yorkshire Versions – Both are full day
The Mighty and Famous Alum Pot is the location of both trips
Both the Epic and Extreme are totally unique and rewarding trip which allows you visit a treasured and famous environment, one of the UK's most fulfilling cave trips. You will explore and experience first-hand the wonderful world of underground caves, their passages, formations and chambers.
EPIC
This starts with a BANG – an 30 metre vertical abseil straight into the depths of Alum Pot from its rim right on the surface. You then land on what is called the bridge and make your way up into Long Churns cave by traversing along a narrow ledge with a 40m drop below, climbing caving ladders and then a whole lot of fun scrambling and crawling out to day light. In the midst of all this you get time to stand and gaze in awe at one of UK's and Yorkshires premier caves, as you will be smack bang in the middle Alum Pot. What an experience to remember and what cracking photos.
Costs per person – Note : this trip requires 2 qualified instructors even with one person, hence the costs
1.1 £300
1.2 £150
1.3 £100
1.4 £75
Minimum expereince – A willingness to have some fun and a general level of basic fitness. Unsure ? just enquire
Equipment – Supplied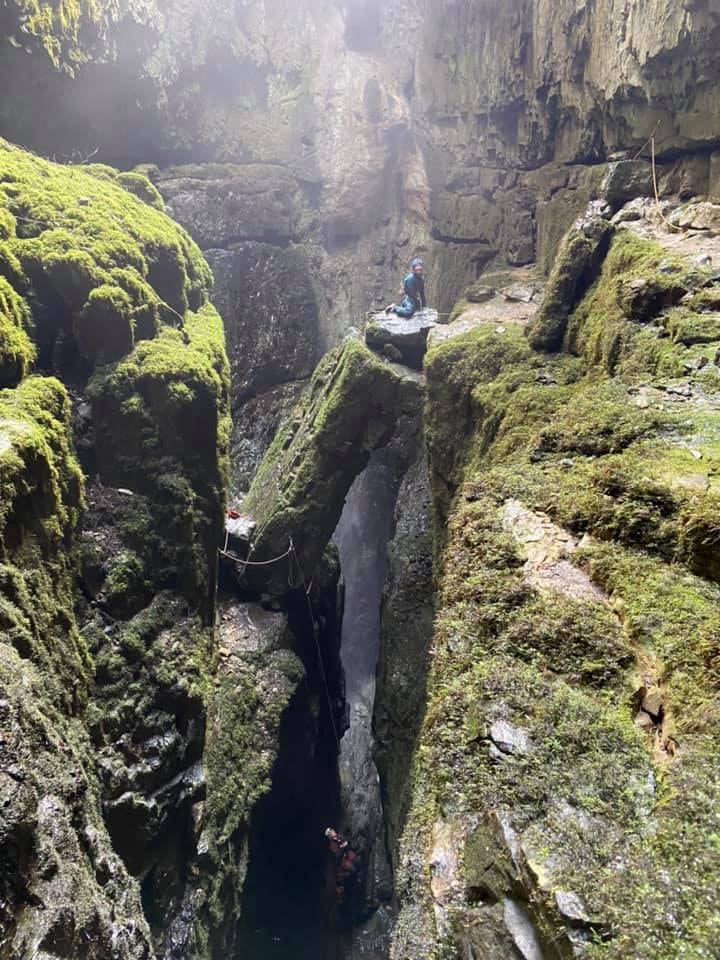 Extreme
You will climb waterfalls, traverse pools of water and follow long flowing stream passages. Then there is the need to tackle the vertical pitches. By being lowered down by the instructor and then using a cave ladder to climb back up ( protected by a rope ) you get the thrill but know that you are in safe hands whilst doing so.
You then get to stand looking out into Alum Pot with daylight streaming down and disappearing into the depths. A breathtaking moment. It does not stop there, we then head out along one flank of Alum Pot taking you to the middle off this vast open pothole.
This caving experience takes place in both horizontal passages and vertical potholes and uses longer and deeper cave systems than our shorter taster days.
Suited to those who wish to have more of a challenge than our half day experience/adventure seeker course, and well suited to those who wish to have a more adventurous day out.  Ideal for a stag or hen party activity day out.
Whats the difference between Epic and Extreme ? In the Epic you enter Alum Pot straight from the top via the 30 metre abseil and then make your way out via Long Churn Cave. With the Extreme you enter via Long Churns and return the same way.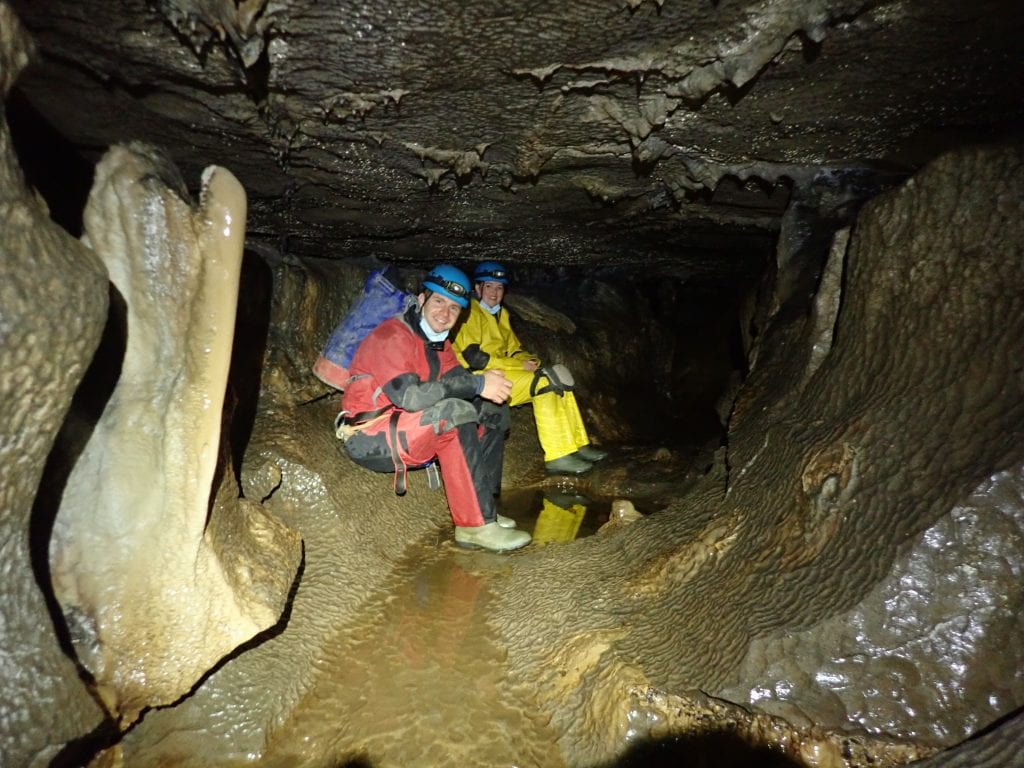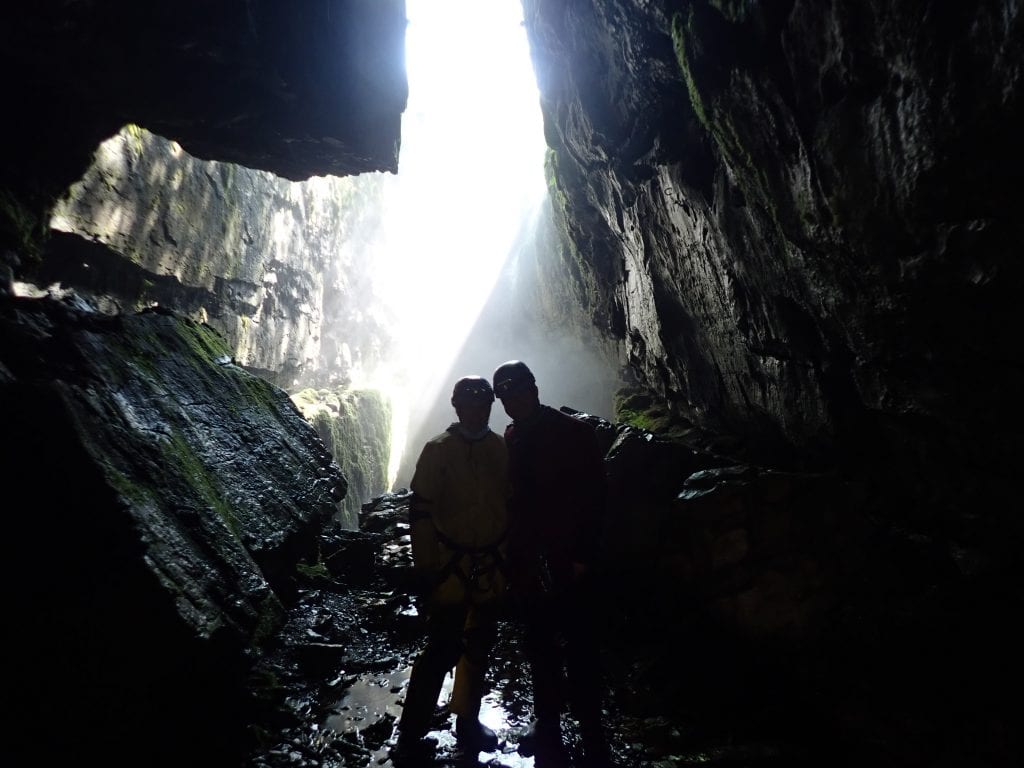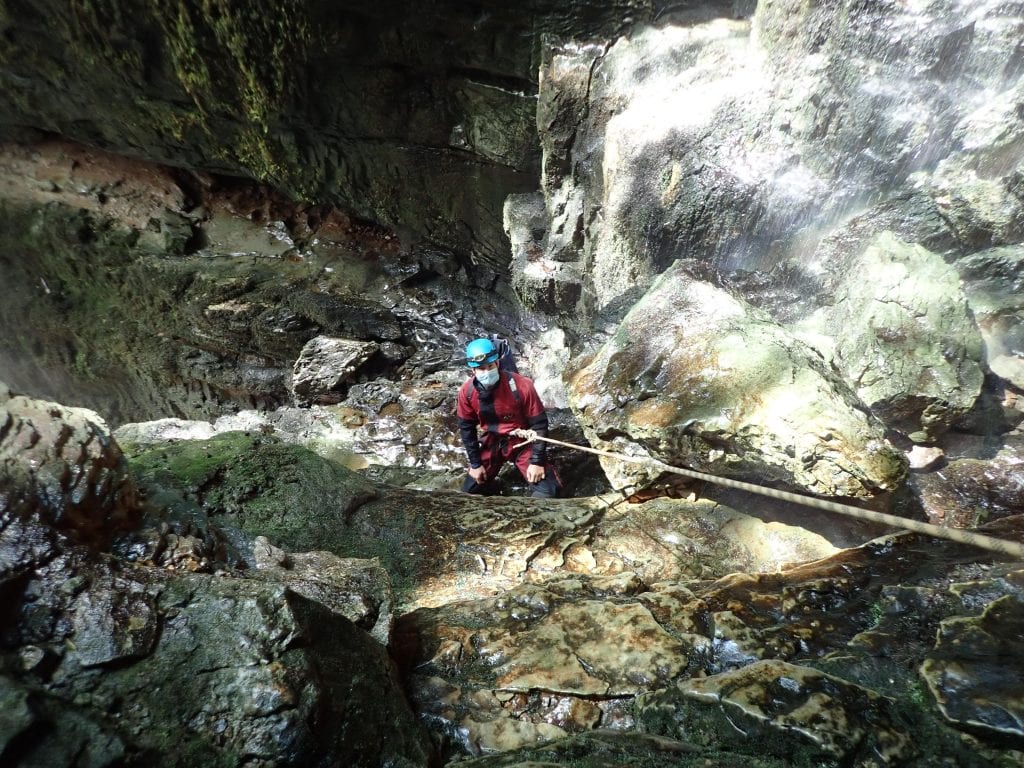 Ratios and Costs per person – Over 18 only
1.1 £180
1.2 £125
1.3 £100
1.4 £75
Over 4 £70.00 per person
Minimum expereince – A willingness to have some fun and a general level of basic fitness. Unsure ? just enquire.
Equipment : Supplied
Extreme – A horizontal extravengaza
North Wales Version – Full day
This is all about horizontal passages, crawling, walking, moving through water and having the full cave experience.
There is a short descent by rope and then we start our journey through winding , sandy and muddy passages and at times wet sections of cave. This trip takes you into one of the most classic cave systems in North Wales
Previous Experience : None is required, but you do require a sense for adventure, being able to stoop and crawl for short sections, not worry regards getting your lower body wet and have a reasonable level of fitness.
Ratios of instructor to customers and costs per person
Ratio 1.1 = £180
Ratio 1.2 = £100
Ratio 1.3 = £75
Ratio 1.4 = £60
Over 1.4 and up to 8 customers we employ another cave instructor and costs are as follows. This gives far more quality and ensures you trip is varied and of a high quality. High ratios than 8 are not ideal for this activity.
5 customers £ 80 per person
6 customers £ 75 per person
7 customers £ 60 per person
8 customers £ 55 per person
Equipment supplied
Helmet and light
Gloves
Harness
Knee pads
Wet suit socks
All technical equipment
Equipment you will need to supply
Wellies
Old / cheap waterproofs top and trousers or boiler suit
Warm clothes to wear under waterproofs
We can supply a selection of wellies and old waterproofs at no extra costs if some of the group do not have them.