Tourism, outdoor adventure and the public's desire to experience this is much more popular and accessible in recent years. With production companies creating a vast array of programmes designed to showcase the great outdoors, both at home and overseas, the need for technical safety cover and advice is even more important and key.
Getting the camera into the best possible position can sometimes mean abseiling off a cliff, climbing a mountain, coasteering or simply accessing a remote field, building or bridge. All these involve a certain amount of risk.
I will help you manage this risk and ensure that your crew are safely positioned for the media coverage you require. I have experience of looking after film crews in remote, difficult and dangerous locations such as cliff edges, canyons, mountain ridges, and buildings.
My experience in mountaineering, climbing and caving over the last 40 years has seen me undertake many adventures in a variety of difficult and challenging environments.
Holding the highest UK qualifications for summer and winter mountaineering rock climbing, caving and mine exploration gives me a unique skill set which has proved valuable in the film and media industry.
An example of previous technical film and TV safety services include:
Co-ordinator, venue selection, rigging and running the high wire costal adventure challenge for the ITV series Don't Rock the Boat ( 2020). This was in conjunction with Adventure Beyond who were commissioned for the project.
Part of team responsible for rigging, running and safety on the abseil challenge for the ITV series I am a Celebrity Get me Out of Here ( 2020 ) This was working for Adventure Beyond who were commissioned for the project.
Being commissioned by Tiger Productions to guide the BBC One Show adventure presenter up one of the steepest ice falls within the UK ( Devils Appendix ) when frozen in winter. However, due to conditions the climb did not go ahead as planned.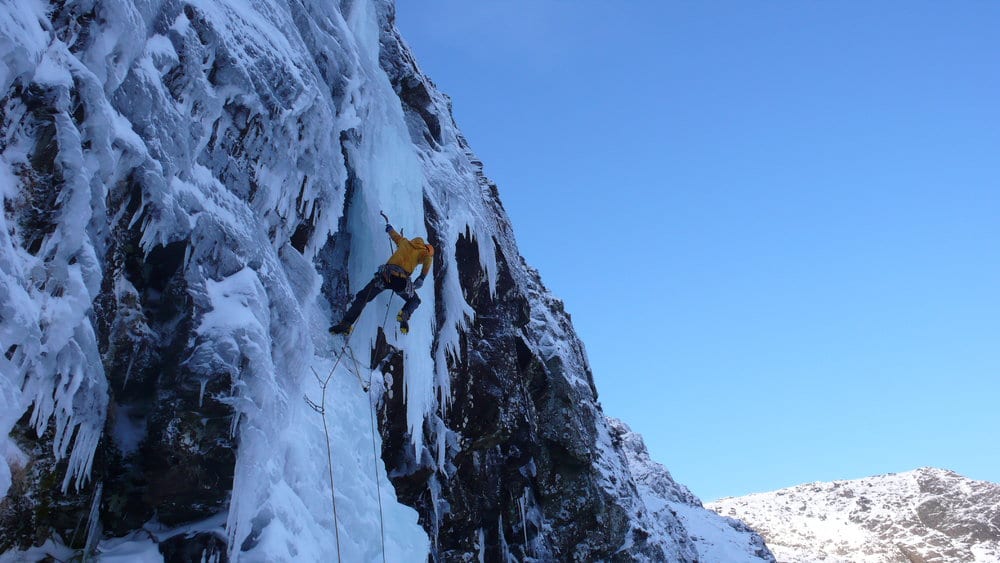 Training stunt men/women in the skills of rock climbing for a London based stunt agency
Working for SC4 providing safety cover on cliff tops for a variety of TV productions.
Taking a TV film crew up onto Grib Goch for a North Wales Tourism programme.
And my 5 minutes of real fame – Providing not only the safety cover, but also standing in for Ant Middleton as part of the trailers for the new Tomb Raider video game in 2018. This was for rock climbing, abseiling and canyoning.
This involved working with YouTube stars Joe Weller and Clare Siobhan ( working for Seren Ventures ) https://www.youtube.com/user/nuevafilms https://www.youtube.com/user/claresiobhan
Canyon
Climb and Abseil
Production Services
Safety management for caves, mines, canyons, rock faces, mountains, gorges and other challenging outdoor environments.
Full safety cover in a range of outdoor adventure environments.
Production of Risk assessment
Ongoing dynamic risk assessments.
Camera safety.
Relevant training for film personnel as required to ensure they can access and stay safe at venues and shoot vantage points.
Personal safety provision for talent.
Porterage of equipment.
Access to highly qualified and experienced water safety consultants and trainers for rivers, lakes, swift water rescue provision and the sea.
Canyon & ghyll access & safety
Advanced first aid medical cover can be offered via 3rd party.