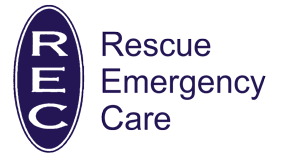 Rescue and Emergency First Aid (REC)
REC are UK-wide first aid specialists delivering professional training across a wide range of disciplines including first aid courses for the outdoors and the work place. They were established over 30 years ago and are now one of the leading first aid organisations in the UK.
REC takes the view that access to first aid should be inclusive and ensures all individuals can take the opportunity to be trained in first aid. REC courses are practical, fun, keep jargon to a minimum and promotes confidence in the first aid to deal with injuries All in all fresh dimension to learning first aid..
REC meets HSE due diligence for providing first aid and has a robust Quality Assurance process in palce.
I have been an approved trainer ( for over 15 years ) for REC, delivering a range of courses relevant for a wide selection of outdoor adventure and work environments.
Having a wide range of outdoor and workplace experiences, a member of North Wales cave rescue team, and having been in charge of first aid and first aids staff training at a variety of outdoor centres, I have a wide range of experience dealing with injuries and illnesses.
Undertaking a course with me, allows people to learn at their own pace, acquire hands on practical experience, have fun, gain confidence in dealing with accidents and ensures you're up to date with all current legislation
Whether you work in an office, factory, shop floor or outdoor environment my courses are for everyone from mountaineering instructors, teachers and industry through to youth clubs and school children.
Customers include, Scouting Wales, outdoor adventure companies, university and college students, ropes course providers, activity and university clubs, shops and private schools.
First Aid courses for business
If you are looking to book a First Aid course for your business and you're not sure which course then visit what course for the workplace page.
My courses are delivered and tailored for organisations and groups ( minimum of 4 ). Please enquire, giving me an indication of approximate numbers, you wish to receive training and the area of the UK or Europe you require delivery and I will then respond with a competitive quote and call you to discuss what is included
---